Home Page
A HEALTHY HOME INSPECTION
Whether you're buying or selling a home, having a professional home inspection from a leading home inspection company in Stockton will give you peace of mind and assist you in a fair and smooth transaction.
Healthy Home Inspections is the premier home inspection company in California's Central Valley region and Bay Area. We service Stockton, Sacramento, Modesto, Lodi, Valley Springs, Fremont, Livermore and surrounding cities. We provide a service helping home buyers make an informed decision prior to purchasing their new home and you are invited and encouraged to follow along with your home inspector as they perform their inspection.
We take great pride in every home inspection we perform. When the home inspection is over, your home inspector will prepare a detailed narrative inspection report with digital photos regarding the property.
Call us today at 209-373-8269 to book your home inspection!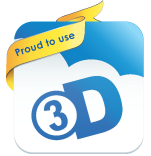 Our Inspection Services Include:
Flexible Scheduling (7 days a week)
Commercial Inspections
Residential Inspections
Multiplex Inspection
Manufactured Home Inspection
Rental Inspection
Condo/Townhome Inspection
Pool/Spa Inspection
Bundled Inspections
IAQ Services:
Allergen Testing
Mold Inspection and Testing
Water Testing
Navigation
Certified

CREIA

Inspector
Certified

IAQ

/Mold Inspector