DONN SINGLETON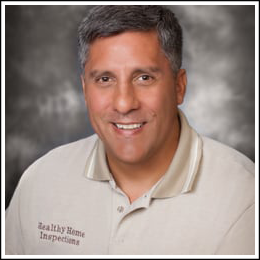 Certified Commercial & Residential Inspector
Whether you're buying or selling a home, having a professional home inspection from a leading home inspection company in Stockton will give you peace of mind and assist you in a fair and smooth transaction.
Healthy Home Inspections is the premier home inspection company in California's Central Valley region and Bay Area. We service Stockton, Sacramento,  Modesto, Lodi, Valley Springs, Fremont, Livermore and surrounding cities.  We provide a service helping home buyers make an informed decision prior to purchasing their new home and you are invited and encouraged to follow along with your home inspector as they perform their inspection.
We take great pride in every home inspection we perform. When the home inspection is over, your home inspector will prepare a detailed narrative inspection report with digital photos regarding the property.
Call us today at 209-373-8269 to book your home inspection!
HEALTHY HOME INSPECTIONS
The Best Choice for Home Inspection Services
Now you can put our outstanding reputation for service and reliability to work for you. By using Healthy Home Inspections, you benefit from your experienced inspector that deliver reports that meet or exceed the state standards. We also encourage your presence during the inspection. By being present at the inspection your professional inspector can familiarize you with the home and explain things to you as they move through the house.
Your inspector is bound to a strict code of ethics, this ensures quality service while providing important protections. For example, our inspectors must:
Work Exclusively for the Customer
Not Perform Repairs on Any Home Inspected
Your inspector is trained to be familiar with a wide variety of situations. We believe that consumers have the right to expect the highest standards of thoroughness, fairness and effectiveness from their home inspector.
All of our narrative inspection reports must be authentic and stand up to critical examination. We continue to build our reputation one inspection at a time to ensure you get the quality service you expect from us.
Healthy Home Inspections is located in Stockton, Sacramento, Modesto, Lodi and surrounding areas.
OUR INSPECTION SERVICES
We offer a wide range of services including:
Flexible Scheduling (7 days a week)

Commercial Inspections

Residential Inspections

Multiplex Inspection

Manufactured Home Inspection
Rental Inspection

Condo/Townhome Inspection

Pool/Spa Inspection

Mold Inspections

Bundled Inspections
OUR INSPECTION AREAS
Healthy Home Inspections covers San Joaquin County, Sacramento County, Stanislaus County, Calaveras County and surrounding areas. Here's a list of some of the cities Healthy Home Inspections work in:
Stockton
Lodi
Manteca
Sacramento
Galt
Tracy
Oakdale
Lathrop
Elk Grove
Acampo
Linden
Clements
Ione
Modesto
San Andreas
Angels Camp
Wilton
Woodbridge
Escalon
Discovery Bay
Valley Springs
Rio Vista
Ripon
Salida
River Bank